7 Inspiring Examples of Empathetic Content Marketing
The best way to meet your customers where they are is by creating empathic content. Here are some great examples of empathetic content to inspire you.
Your customers are the lifeblood of your brand. In everything you do, from product development to content creation, you must prioritize their needs.
In marketing, this means you must show empathy or the ability to understand and share the feelings of your audience. You must understand their needs, desires, and fears to connect with them and convert them into loyal customers. Empathetic content marketing can help you do just that.
In this guide, we break down the key aspects of empathetic content marketing and the best ways to ensure you're creating content that's relatable and useful to your audience.
Table of Contents
What Is Empathetic Content?
When it comes to content marketing, it's easy to get wrapped up in the technical elements, such as algorithms and performance metrics. And while these are important pieces of the content creation puzzle, it's imperative to give voice to the more human elements as well.
Empathy is a cornerstone of effective content marketing. Remember, when you're creating content, there's a person on the other side of the screen. Empathetic content is centered around the idea of putting yourself in the shoes of your audience. You'll want to understand how they feel, think, and view the world around them.
We all have our own goals, likes, dislikes, and pain points. Most products exist to help consumers achieve these goals or resolve those everyday frustrations.
So, the best way to market your content is to illustrate how your product will improve the life of your audience in some way. And the only way to do that is by creating empathetic content.
Why You Should Show Empathy in Your Content Marketing
Now that we know what empathetic content is, let's discuss a few reasons why including elements of empathy in your content will benefit your brand overall.
Strengthened relationships: The relationship between your brand and audience is the most important factor that will determine both your present success and goals for the future. If your customers feel heard and understood, they are much more likely to return to your content and products and recommend them to others. Content is a great vehicle to speak directly to your customers. And when you do, empathy will establish a strong connection from both ends of the screen.
Improved communication: Marketing, in its very simplest form, is communication. If consumers are unaware of the existence of a product, they will never be able to make a purchase. When you market your product, you're crafting communication to reach the best audience for you. Empathy plays a massive role in healthy, effective communication. At the end of the day, we all want to feel validated and understood. When you focus on how your audience feels, you'll create content that truly speaks to them.
Upgraded visuals: Visuals are another important element of effective content creation. We tend to process visuals much faster than text, which explains why video content has risen in popularity over the years. When you have a deep understanding of your audience, you'll be able to create visual content that your audience can empathize with, just as you empathize with your audience.
7 Inspiring Examples of Empathetic Content
What does empathetic content look like in the real world? The following examples will give you an idea of how empathetic content can draw in your audience.
#1. Turbie Twist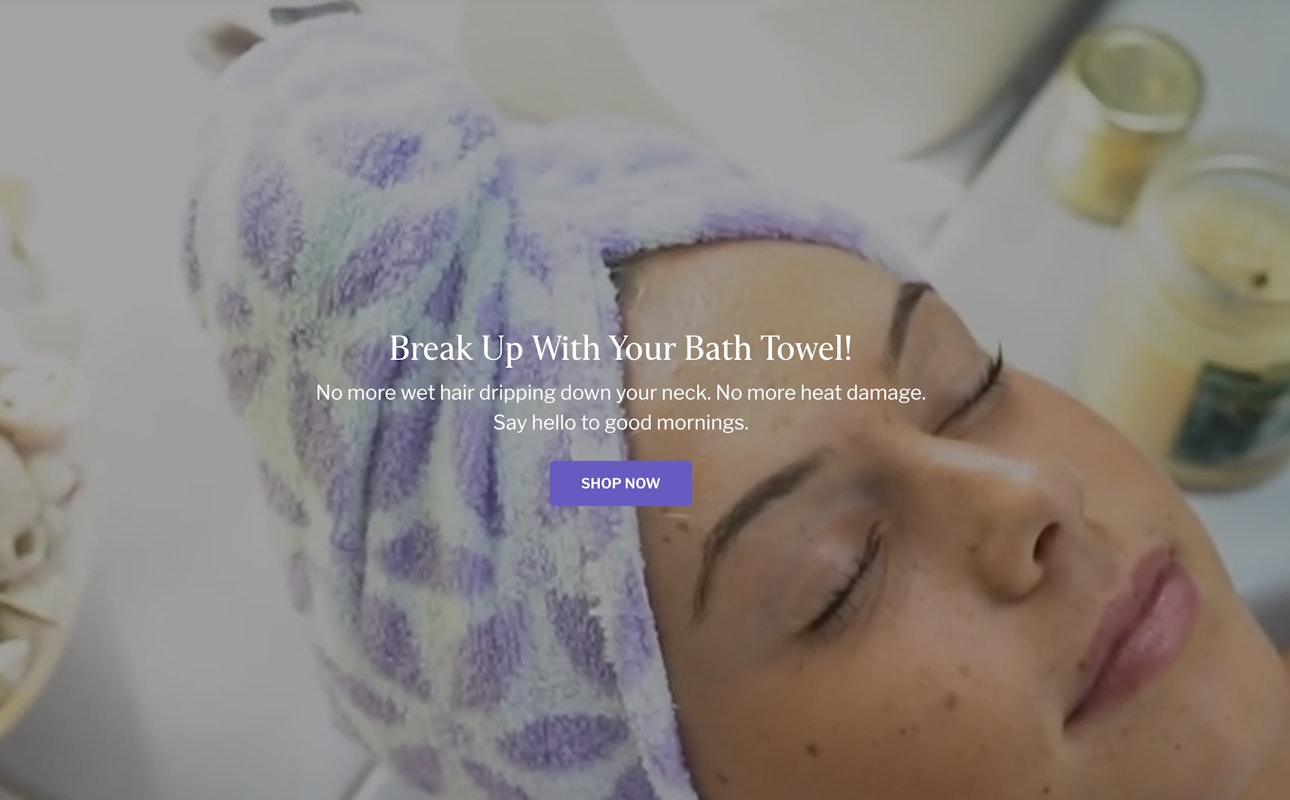 Source: Turbie Twist
Why It Works: Turbie Twist is a brand that offers an incredible, super-absorbent hair towel. Turbie Twist's customers know how annoying it is to feel water dripping down their necks. They also know the importance of protecting their hair by avoiding the potential damage of blow drying. This content empathizes with those pain points quickly and simply.
#2. Delta Airlines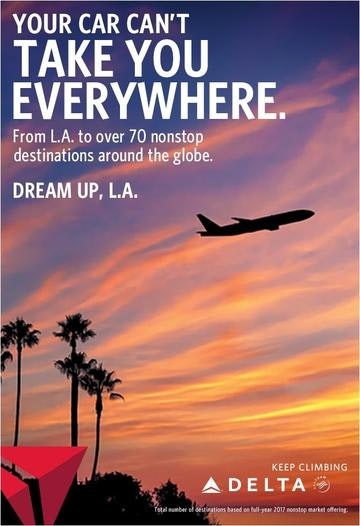 Source: Delta
Why It Works: Heavy traffic is a common pain point not only for the Los Angeles residents who are targeted in this ad but for many people around the world who live in urban areas. This ad demonstrates an understanding of this common pain point while offering an alternative.
#3. Native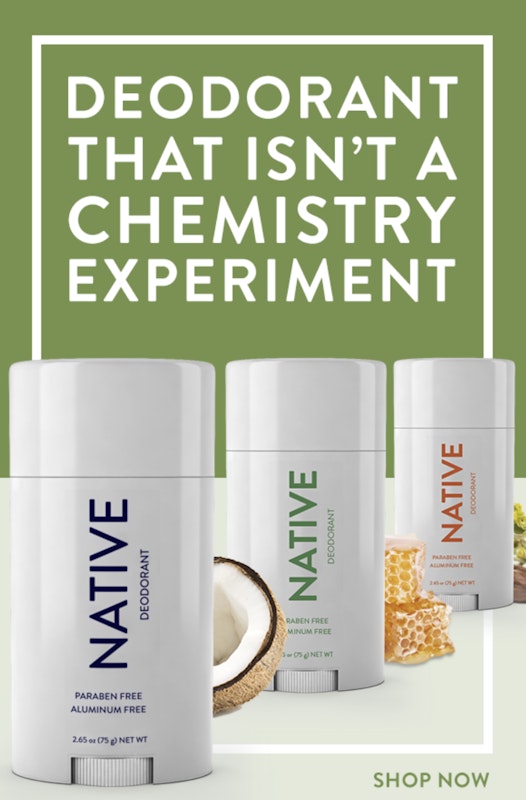 Source: Native
Why It Works: This ad connects directly to the recent trends of more naturally-based and sustainable beauty and hygiene products. Health-conscious audiences are likely to gravitate towards this ad, which emphasizes the non-toxic qualities of Native products.
#4. Grammarly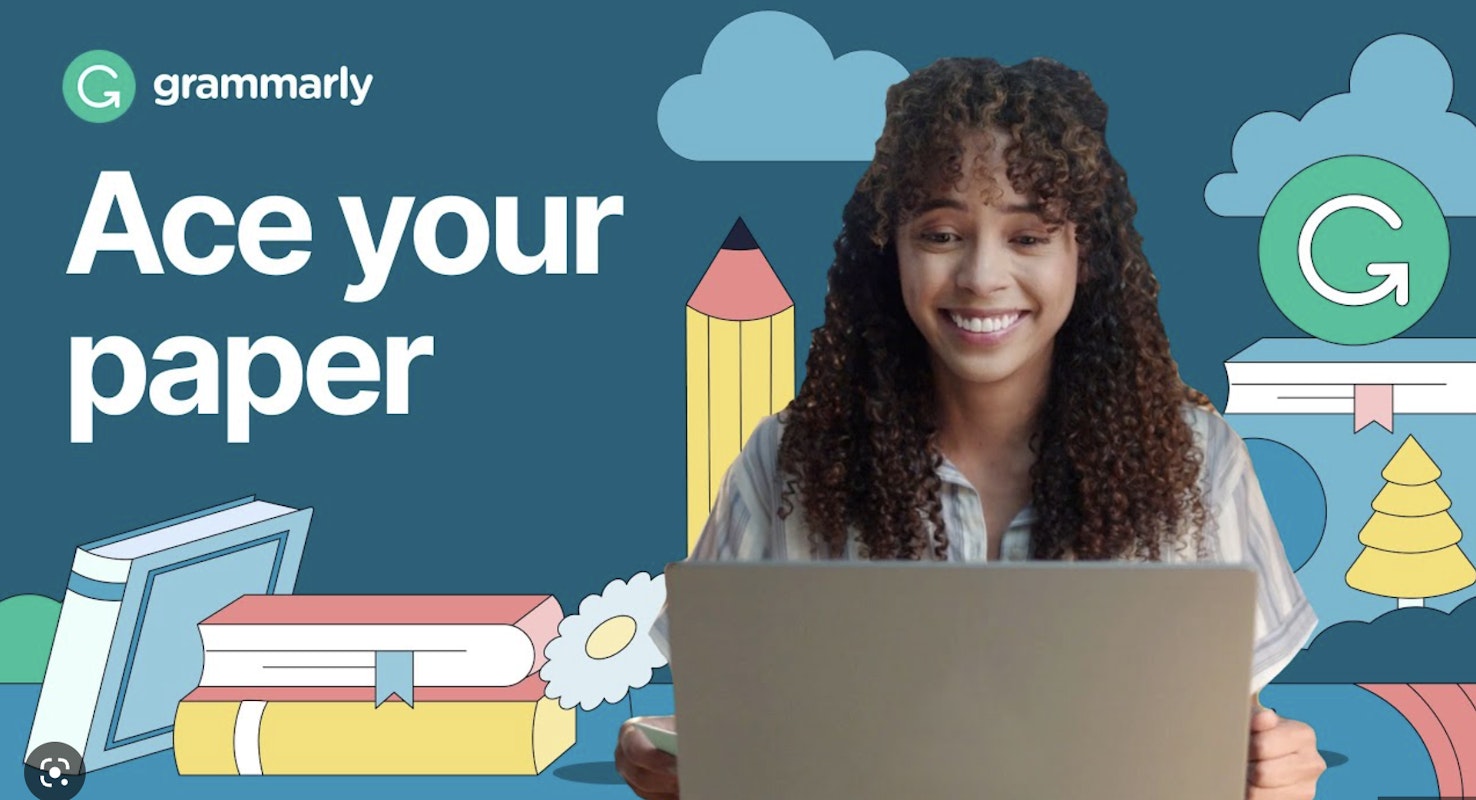 Source: Grammarly
Why It Works: This still from a video ad speaks directly to an audience of students. Papers and essays are common school assignments that tend to result in a lot of stress. This ad creates a sense of reassurance in its viewer, acknowledging the difficulty of essay writing while providing a positive and encouraging twist.
#5. Hinge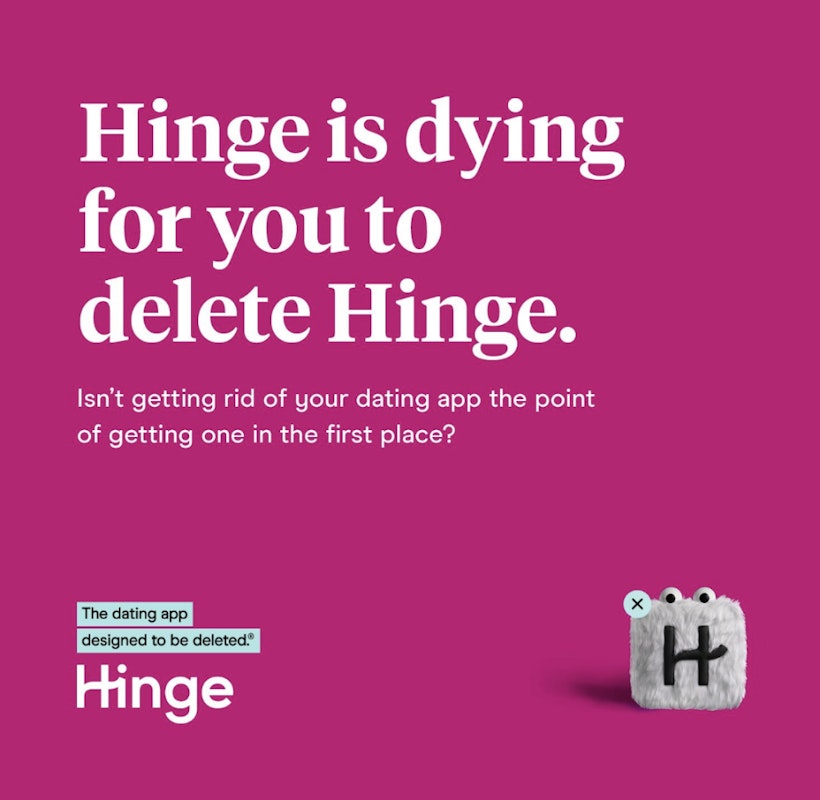 Source: Hinge
Why It Works: Whether you love them or hate them, dating apps are increasingly common today. In general, most users who download Hinge are looking to find a partner, which means they could delete the app once that need has been fulfilled. This ad directly acknowledges how Hinge users may feel when downloading the app and repeats the sense of urgency in its copy.
#6. Marcus by Goldman Sachs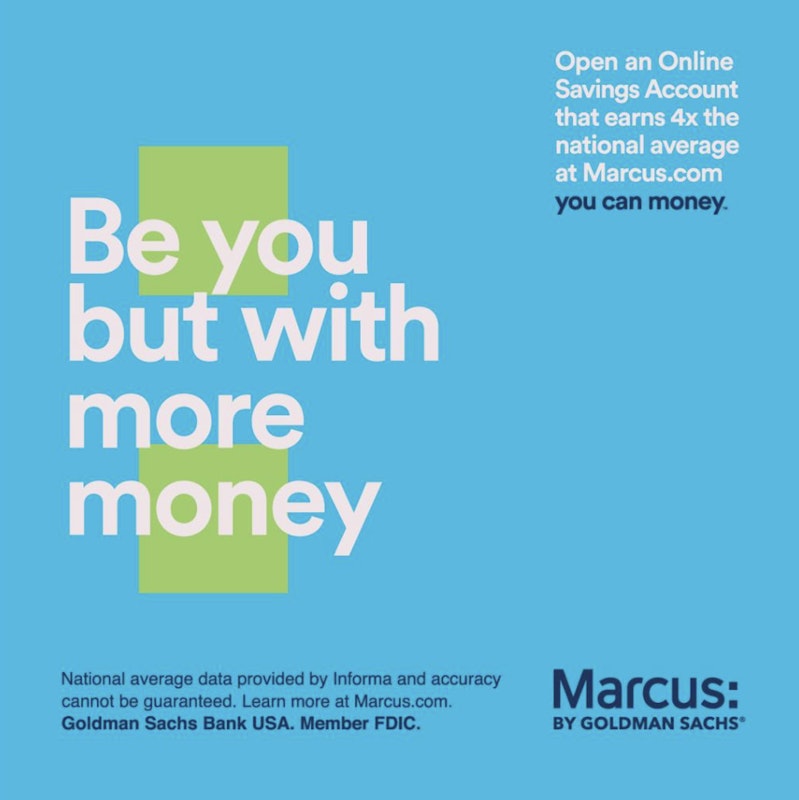 Source: Marcus
Why It Works: Who doesn't want more cash in their wallet? This ad for Marcus by Goldman Sachs, an online high-yield savings account system, uses this truth to appeal to its audience. It's a simple ad that speaks volumes in a glance.
#7. Tripadvisor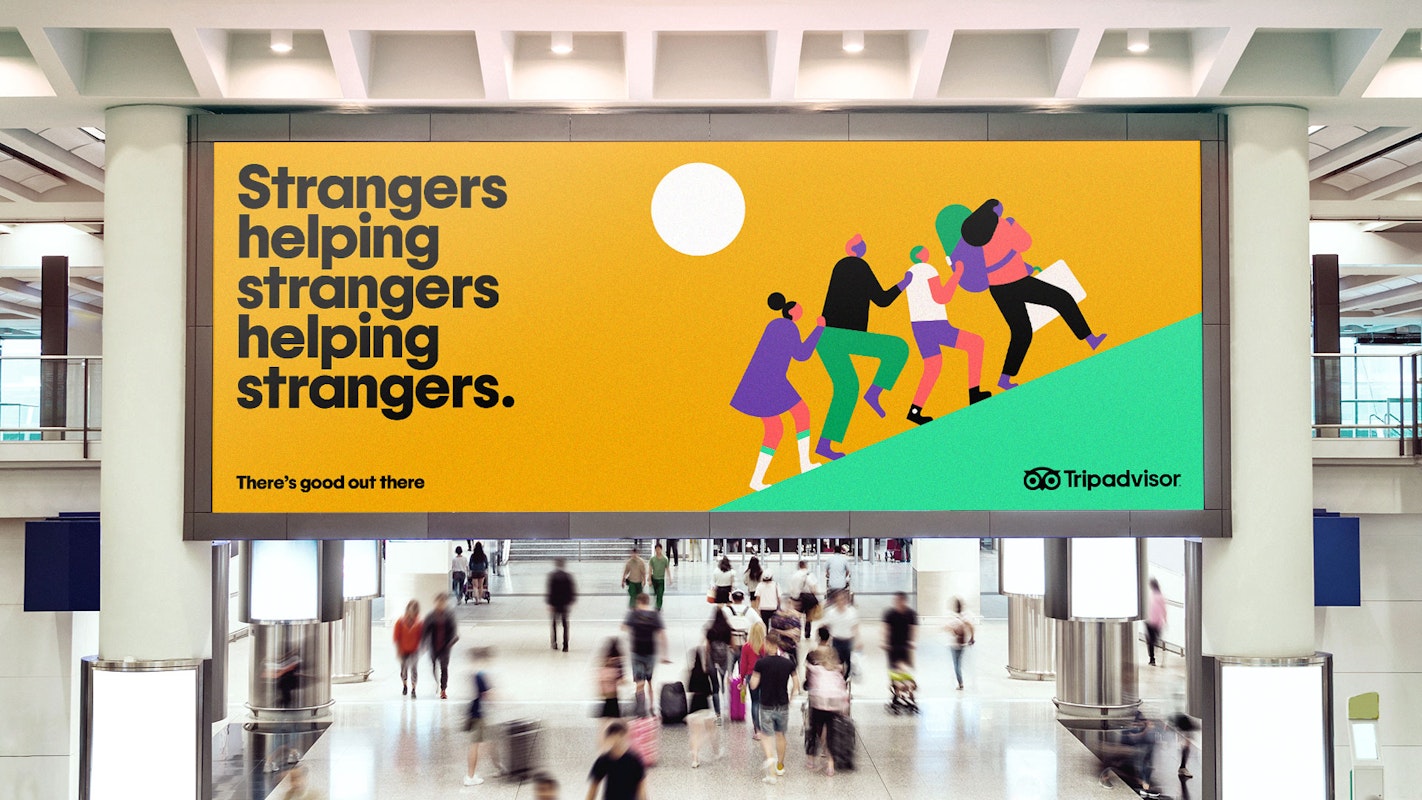 Source: Mother New York
Why It Works: This ad from Tripadvisor speaks to one of the most effective tools for empathetic content: user-generated content. This ad provides a thesis statement for Tripadvisor, which is an app that delivers reviews for attractions created by fellow users. It emphasizes the users first and then invites the audience to take part and empathize with their fellow users.
Want more inspiration? See how our customers are using the Cohley platform to create visual content that connects by checking out our case studies.
How to Create Content That Empathizes With Your Audience
Many popular and impactful forms of content creation such as videos, photos, and product reviews can be elevated with empathy. But how do we make it happen in our own content creation processes?
#1. Know Your Audience
The first step in creating effective empathetic content is to understand your audience. Ideally, you'll want to put yourself in the shoes of your audience. What are their goals and what are their pain points? When you understand your audience, you'll be able to create content that speaks to them directly.
#2. Always Be Authentic
Authenticity is a key aspect of content creation that audiences tend to look for. It's much easier to connect with an audience when you're coming from an authentic place.
Often, this means showcasing your personality as a brand to your audience. It's also important to always tell the truth, address and own your mistakes with tact, and avoid sleazy sales tactics. When your audience can see and recognize the humanity at the core of your brand, they'll be sure to respond.
#3. Take Advantage of User-Generated Content
User-generated content (UGC) is defined as content that's produced by users or customers of a product rather than the brand itself.
UGC can include content such as reviews and customer-generated photos or videos. UGC is incredibly impactful because users tend to relate more to each other than they do to brands. When users see others that have similar goals and pain points, they're much more likely to connect to the content.
Plus, as users created UGC for your brand, you can share that content across your marketing channels, boosting your reach and marketing ROI.
Create Inspiring Visual Content With Cohley
Empathy is critical when creating successful content. Luckily, Cohley is here to help you make sure you're speaking to your audience in the most effective way. Cohley's platform connects you with talented, professional, and vetted content creators who are ready to create high-quality content for your campaigns. Get started today by signing up for a consultation.
Written by Parker Dietz
Parker is a staple in our marketing team - Our Marketing Manager brings with him an intimate knowledge of the platform, and is our go-to on technical topics, and user behavior. With a wealth of knowledge about competitors and pricing, Parker is all about exploring the best way to communicate Cohley's benefits. Outside of work, Parker enjoys poorly playing guitar at parties, watching every Adam Sandler movie ever made, and eating Arabic food.